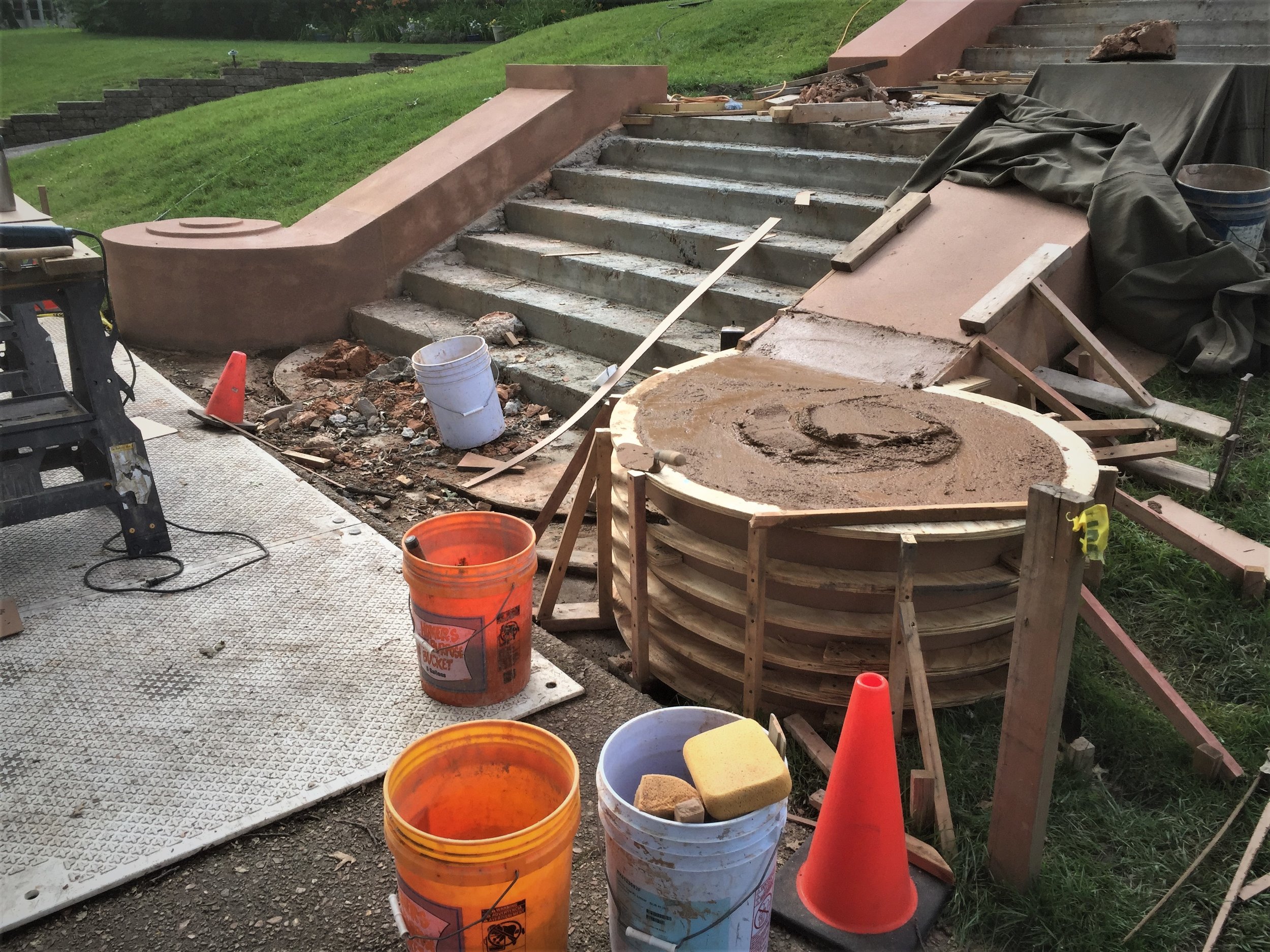 Carved Stone Fireplace from Petite France - Stone Works - Lee Lindsey - St. Louis, MO
The firebox opening on this monumental fireplace is 6 feet high. The total height is 20 feet. The weight of the stone is about 7 tons!
Stone Range Surround - Stone Works- Lee Lindsey - St. Louis, MO
Lime Plaster
A roof was constructed above the stone surround and covered with lime plaster. The next step will be to antique the plaster with stain.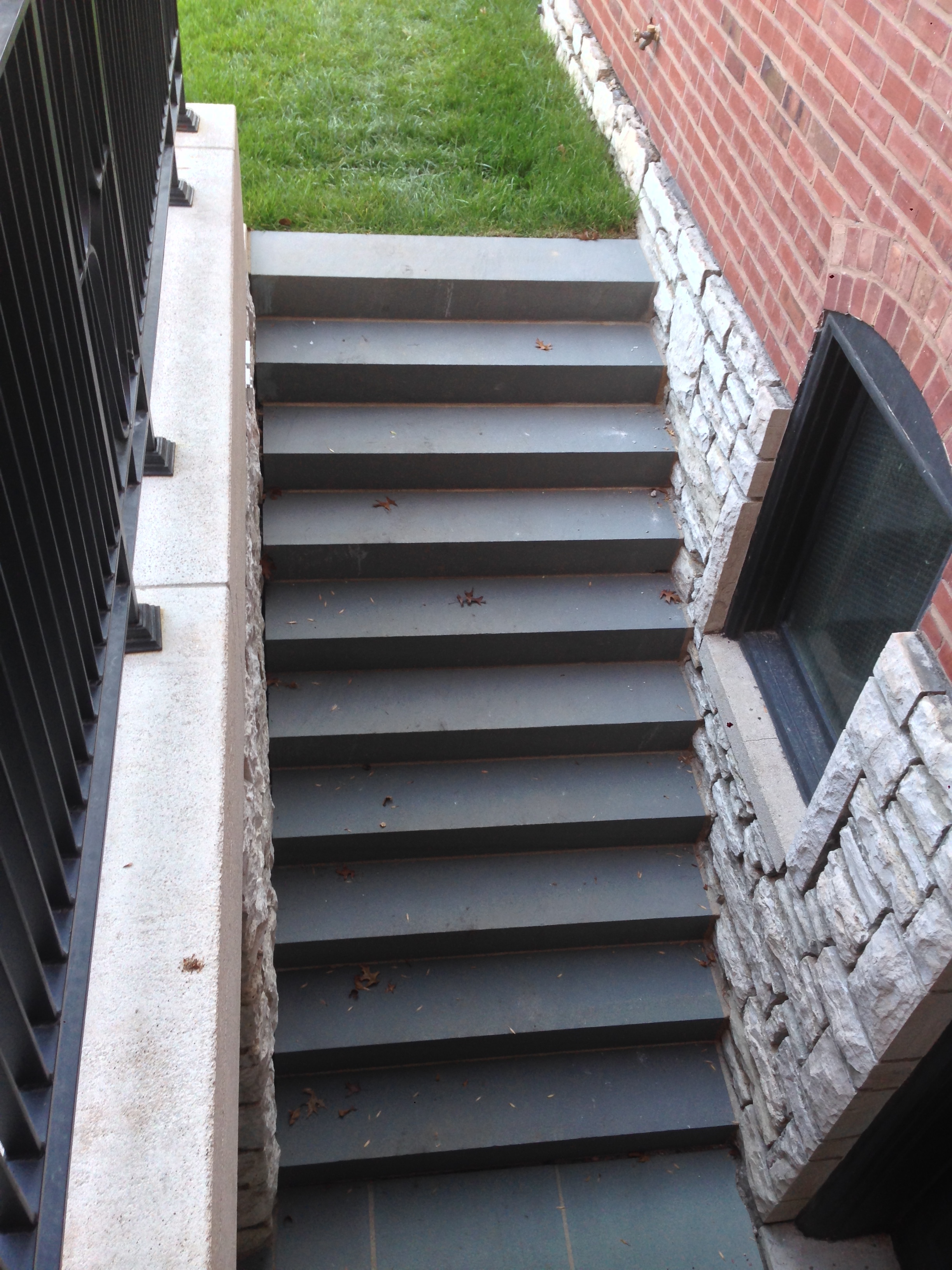 Entrance Restoration
The carved stone at the entrance to this residence has suffered severe deterioration. Repairs have been made over the years, some good, some not so good. The coping stone has been replaced altogether. The space between the coping and the pieces with the shell carvings has been crudely replaced with concrete.
Entrance Restoration
The large stone from above the door was removed and set on a bench for repairs. The rotten material has been carved away and the stone prepared for restoration.
Entrance Restoration
This stone has been mostly restored and is about ready to be set back in place above the door. This stone weighs in the neighborhood of 500 pounds.
Proch Restoration - Before
Porch Restoration - After