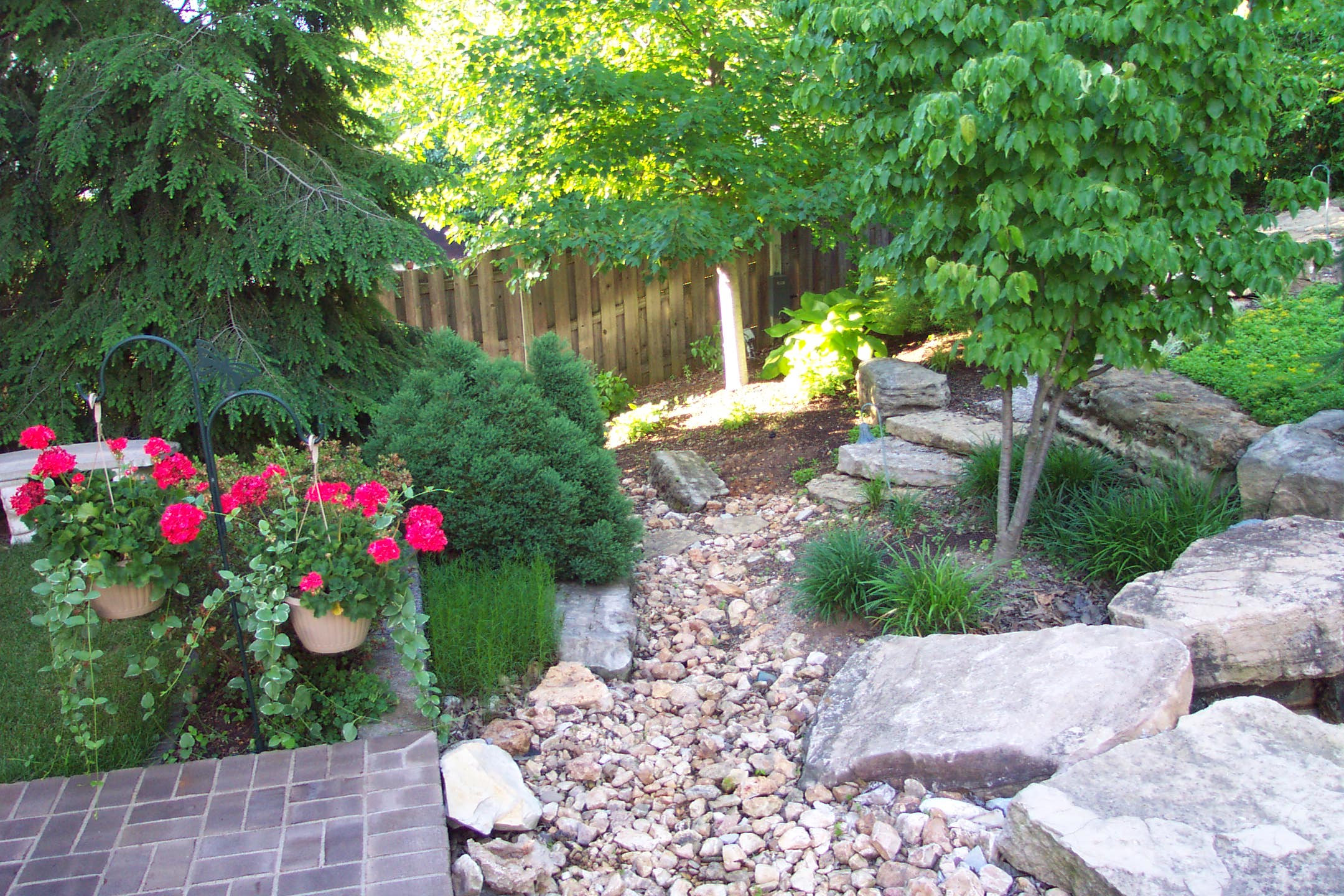 A Bridge Would Be Nice Here
A customer contacted me and asked if I could build a bridge. She showed me a photo of a half round stone bridge she liked. We found one more graceful we liked better.
Stone Bridge
I found this photo online. From somewhere in England I believe. We both liked the shape and decided to somewhat duplicate the center portion.
Template
A template set in place for approval.
Stone Cutting
The stone cutting and shaping begins.
Foundations Formed
Stone Delivered
End Walls Constructed.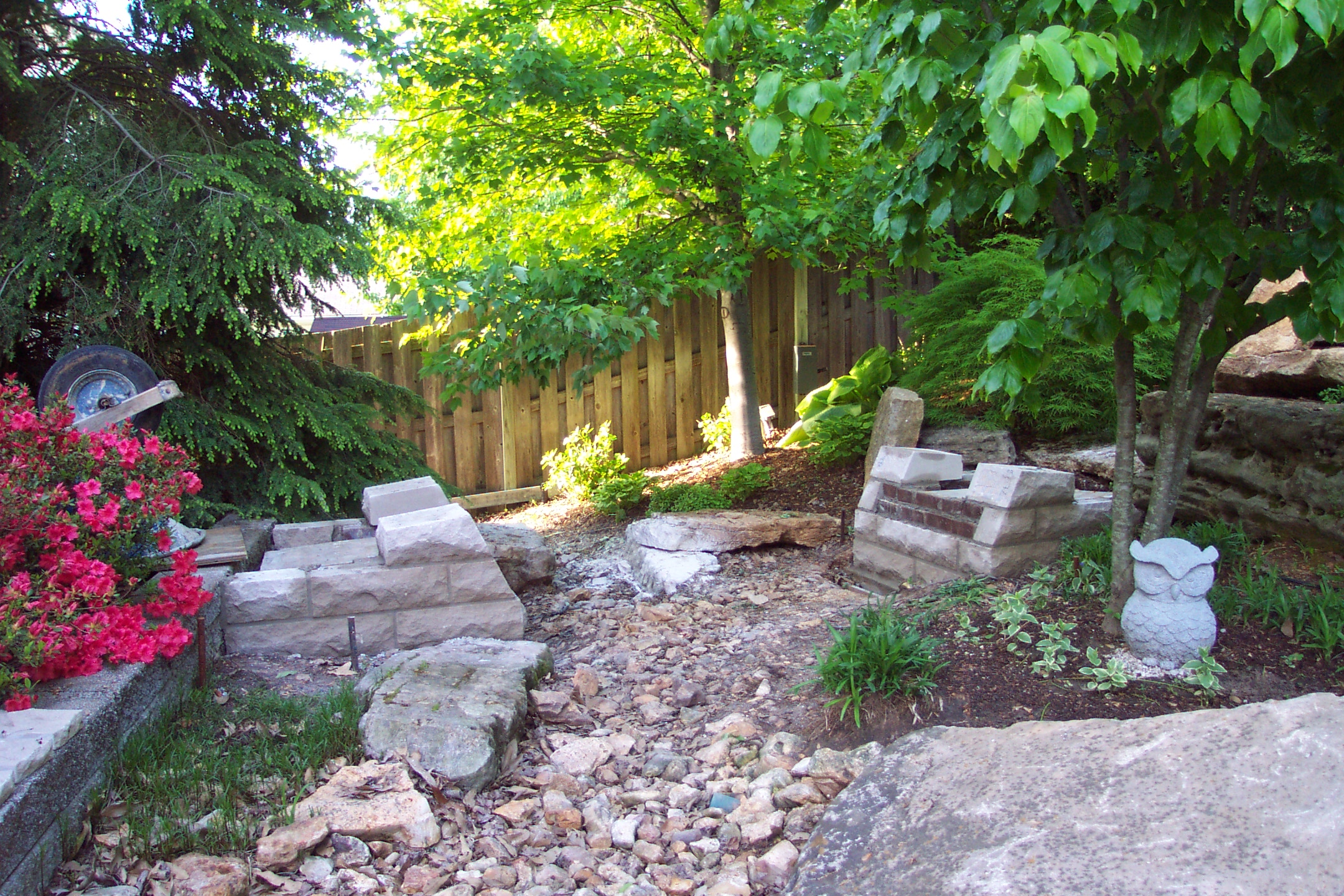 Arch Construction
Brick Path Started
Time for Grouting the Brick
Looking Under the Bridge
Working on the Coping
Also see "Working the Stone" for more details on how the curved copings were cut.
A Finished Stone Bridge
A View From The Other Side
A View From A Distance